organic teas & excellence
Individual paper filter bags
Filtres à thé individuels- NOUVEAU MODELE ! papier non chloré biodégradable - boite de 50 filtres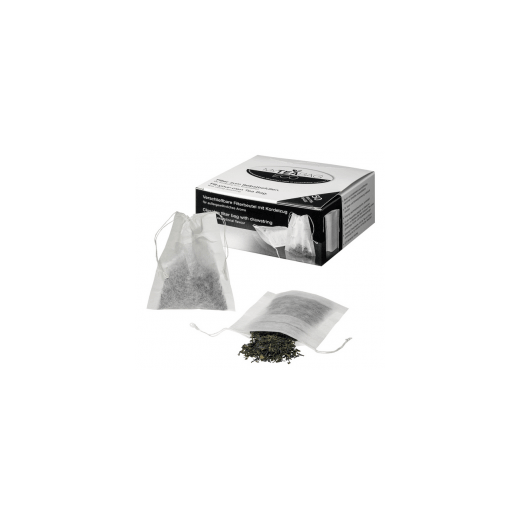  
Individual paper filter bags
Filtres à thé individuels- NOUVEAU MODELE ! papier non chloré biodégradable - boite de 50 filtres - En stock

Description
These individual paper filter bags are made from certified natural raw materials and compostable. They are presented in a box of 50 units. They are chlorine free and flavour-proof. For a perfect infusion.
Christine R. published the 05/01/2021 following an order made on 04/12/2020
Offert en cadeau en compément de coffrets thé Bio. L'idée a été jugée futée.
Christine R. published the 16/11/2020 following an order made on 11/10/2020
Pratiques même si le système de fermeture coulissant pourrait être amélioré
Mathilde C. published the 01/05/2020 following an order made on 06/04/2020
simplicité d'usage