organic teas & excellence
Breakfast Tea - Organic
Organic blend of black teas
Assam and Ceylon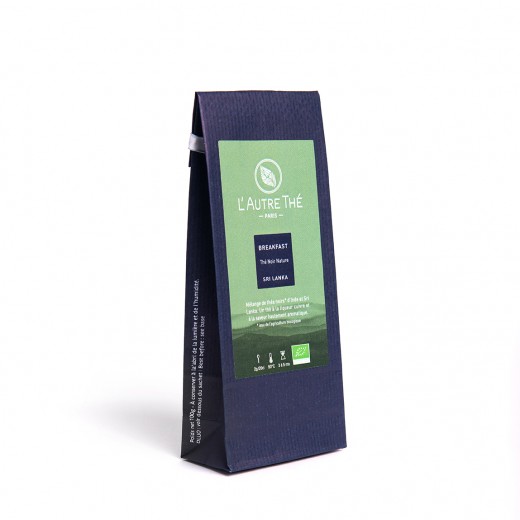  
Breakfast Tea - Organic
Organic blend of black teas Assam and Ceylon - - En stock

Description
It is the perfect tea for voluptuous breakfast. This organic "Breakfast tea" is a blend of Assam and Ceylon black teas. It liquor is golden and it has a high aromatic taste. It is the classical tea for English breakfast! 
Organic certified by Bureau Veritas FR-BIO-10
Ingrédients

Temperature of Infusion
90° C

Infusion time
4 - 5 minutes

Quantity
25g

Theine content
High

Time of the day
Morning
Dany L. published the 23/08/2020 following an order made on 30/07/2020
Mélange très équilibré, corsé et parfumé, vraiment excellent pour le petit-déjeuner.
Philippe C. published the 21/08/2020 following an order made on 16/06/2020
Très bon thé de petit déjeuner
Flora Z. published the 19/06/2020 following an order made on 07/06/2020
Une valeur sûre! Excellent avec un nuage de lait le matin. Conditionnement en sachet pour remplir à nouveau ma boîte en métal.
You might also like
Indian organic black tea
sweet and full-bodied
Organic black tea from China
strong and without bitterness
Organic chinese black tea "Qimen"
full-bodied and without bitterness