organic teas & excellence
Keemun - Organic
Organic chinese black tea "Qimen"
full-bodied and without bitterness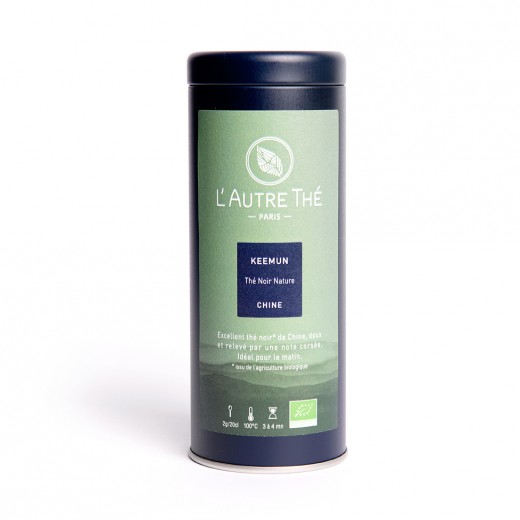  
Keemun - Organic
Organic chinese black tea "Qimen" full-bodied and without bitterness - En stock

Ingrédients
Description
It is the perfect tea for voluptuous breakfast. This organic "Keemun organic" is a tea from China Anhui. It liquor is golden and it has a high chocolate aromatic taste. It is the classical tea for breakfast ! 
Organic certified by Bureau Veritas FR-BIO-10

Temperature of Infusion
90° C

Infusion time
4 - 5 minutes

Quantity
25g

Theine content
High

Time of the day
Morning
Alain G. published the 01/09/2018 following an order made on 25/08/2018
un peu fade, à mon goût
Comment from L'AUTRE THE the 05/09/2018
Bonjour, Merci pour votre message. Nous sommes profondément désolés que vous n'ayez pas trouvé ce thé à votre goût. Nous proposons des thés noirs plus puissants tel que le Breakfast ou le thés noir du Rwanda Kinihira. Vous pouvez aussi jouer avec les paramètres d'infusion ( quantité, température de l'eau ou temps d'infusion) afin d'adapter le thé à votre palais. Belle journée !
Camille R. published the 13/06/2018 following an order made on 09/03/2018
Particulièrement agréable pour un thé noir seul (je suis plutôt habitué aux thés parfumés avec fleurs, épices, fruits...) avec un petit goût de noisette. Pas du tout amer.
NOELLE MARIE C. published the 25/03/2018 following an order made on 17/03/2018
Je ne l ai pas testé
You might also like
Indian organic black tea
sweet and full-bodied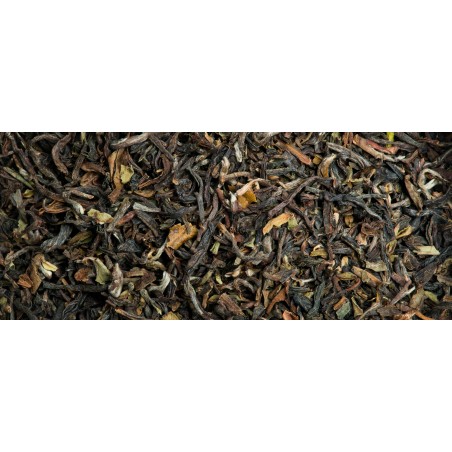 Black tea grown in biodynamics
with notes of stewed fruit
Organic blend of black teas
Assam and Ceylon