ORGANIC & EXCELLENCE TEAS
Matcha set 4 pieces Blue Bowl
Stoneware Japanese Chawan
Matcha whisk, support and bamboo spoon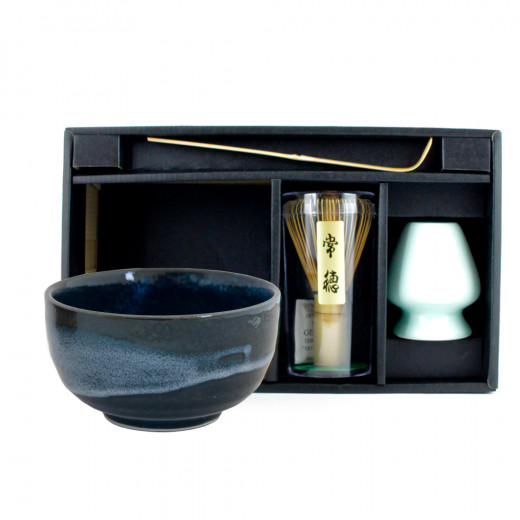  
Matcha set 4 pieces Blue Bowl
Stoneware Japanese Chawan Matcha whisk, support and bamboo spoon - En stock

100% secure payments
favorite_border
Add to my favorites
Description
Discover our special Matcha preparation set consisting of a bowl (chawan), a bamboo whisk (chasen), support and a bamboo measuring spoon (chashaku).
Called "Chawan" in Japan, the Matcha Bowl is the essential tool for a good Japanese tea ceremony.
Height 7.5cm
Diameter 13cm
The whisk called chasen has 80 strands and is made in one piece.
The spoon called chashaku is also made of bamboo.