organic teas & excellence
Fleur d'oranger - Organic
Organic black tea
with orange blossom
 
Fleur d'oranger - Organic
Organic black tea with orange blossom - En stock

Ingrédients
Black teas * (Assam and South India), natural flavour, marigold flowers *. * From organic farming.
Description
This black tea with orange blossom is a black tea delicately scented with flavours of neroli and dotted with orange blossoms.
A sweet citrus delight!

Temperature of Infusion
100°C

Infusion time
4 - 5 minutes

Quantity
25g

Theine content
High

Time of the day
Morning
Ambra D. published the 07/12/2019 following an order made on 16/11/2019
Tres bon!
Caroline A. published the 11/11/2019 following an order made on 28/10/2019
Très bien.
VALERIE L. published the 18/08/2019 following an order made on 07/08/2019
Je ne bois plus que celui-là, c'est mon préféré
You might also like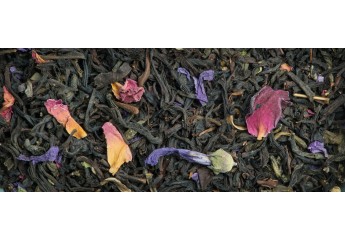 Black tea / green tea
Rose - Violet
ORGANIC GREEN TEA / WHITE TEA
ORCHID - ORANGE FLOWER - ROSE - LEMON - FRUIT OF PASSION