organic teas & excellence
Rêve d'été - Summer dream
Green tea
Strawberry - Peach
 
Rêve d'été - Summer dream
Green tea Strawberry - Peach - En stock

Ingrédients
Sencha green tea, candied pineapple pieces, natural flavour, peach pieces, marigold flowers, strawberry.
Description
This green tea "Summer Dream" is a Chinese Sencha tea with flat leaves with natural aromas of strawberry and peach. It is decorated with pieces of strawberry and pineapple and sprinkled with marigold flowers.
A light and fruity tea that can even be drunk at night.

Temperature of Infusion
80°C

Infusion time
3 minutes

Quantity
25g

Theine content
Low

Time of the day
Afternoon
Nathalie T. published the 23/03/2020 following an order made on 27/02/2020
Mon thé préféré
Doris G. published the 15/01/2020 following an order made on 17/12/2019
C'est une de mes compositions préférée, il est doux et fruité
Amélie M. published the 21/12/2019 following an order made on 05/12/2019
Très bonne qualité. bon rapport qualité...
You might also like
Organic green tea
Vanilla - Grapefruit - Strawberry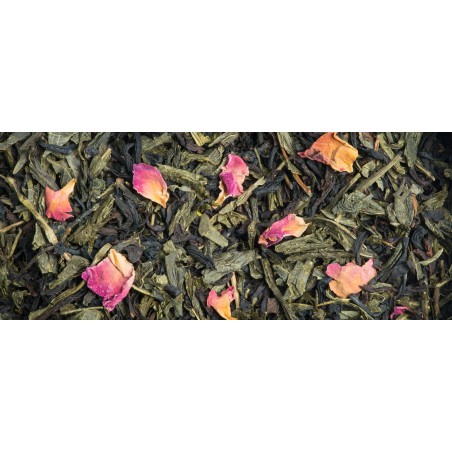 Green tea / black tea
lychee - pink - raspberry - peach
Organic Green tea / white tea
peach apricot