organic teas & excellence
L'Attrape-Coeur
Green tea / black tea
lychee - pink - raspberry - peach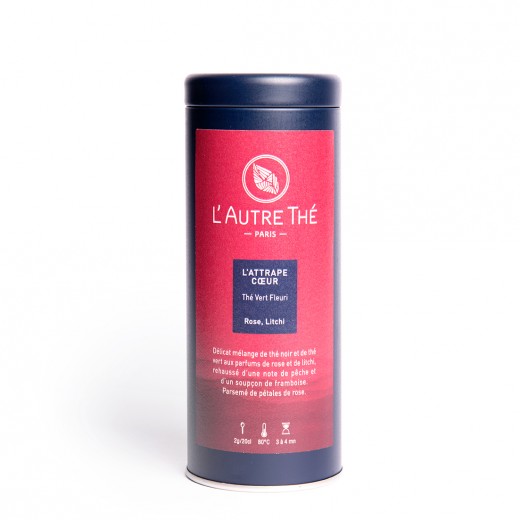  
L'Attrape-Coeur
Green tea / black tea lychee - pink - raspberry - peach - Chine - En stock

Ingrédients
Green Tea and black Tea blend with lychee, rose, raspberry and peach
Description
This blend of green tea and black tea "The Heart Catcher" is a delicate blend of Sencha green leaf tea and black tea from China with Lychee and rose aromas, enhanced by a hint of raspberry and peach.
It is sprinkled with rose petals. Delicate fruity delicacy, a perfect balance of flavors

Temperature of Infusion
80°C

Infusion time
2 - 3 minutes

Quantity
25g

Time of the day
Afternoon
Maryse R. published the 23/03/2020 following an order made on 01/03/2020
Ce thé est excellent à recommander.
Charline T. published the 23/03/2020 following an order made on 02/02/2020
Excellent
ANNIE B. published the 23/03/2020 following an order made on 02/01/2020
Excellent. Je ne m en lasse pas. Conforme au descriptif
You might also like
Green tea
Strawberry - Peach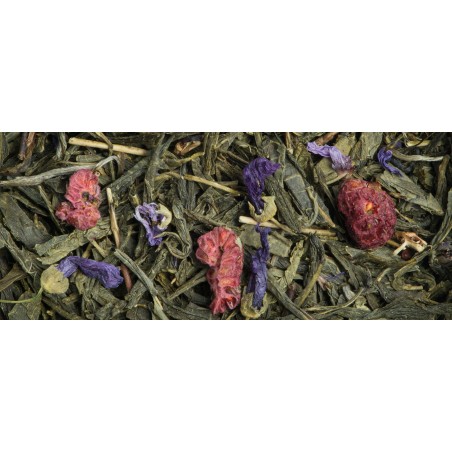 Green tea
Raspberry - Violet
ORGANIC GREEN TEA / WHITE TEA
ORCHID - ORANGE FLOWER - ROSE - LEMON - FRUIT OF PASSION