organic teas & excellence
Lady Souchong - Organic
Organic black smoked tea
with bergamot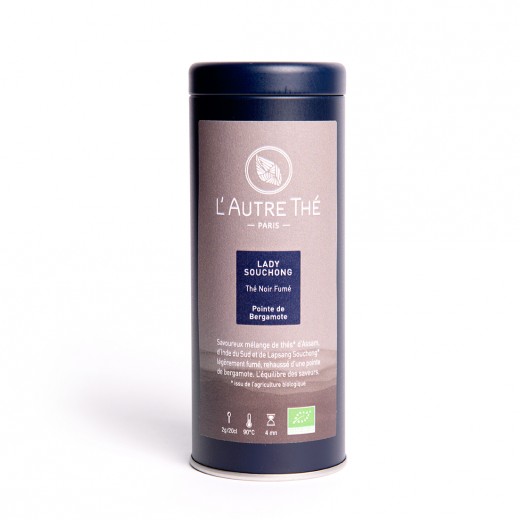  
Lady Souchong - Organic
Organic black smoked tea with bergamot - En stock

Ingrédients
Black teas * (Assam and South India), Lapsang Souchong *, natural flavor. * From organic farming.
Description
This Earl Grey Organic Smoked Tea is a flavored blend of black tea bergamot smoked with pine root and black tea from Assam and South India.
A subtle balance between smoked and bergamot, from breakfast to 5 O'clock tea.
Certified Organic Product by Bureau Veritas FR-BIO-10

Temperature of Infusion
100°C

Infusion time
4 - 5 minutes

Quantity
25g

Theine content
High
Bernadette L. published the 31/03/2020 following an order made on 09/03/2020
RAS.
Catherine H. published the 07/12/2019 following an order made on 26/11/2019
Un thé excellent et de plus bio
Jeanne M. published the 05/11/2019 following an order made on 23/10/2019
Thé d'exception
You might also like
Organic black tea
Bergamot - Cornflower Blossoms
Organic black tea from China
smoked with pine root
Organic black tea - Darjeeling Garden
Bergamot - Blue cornflower petals