organic teas & excellence
Secret d'Hiver - Organic
Organic herbal tea of
invigorating plants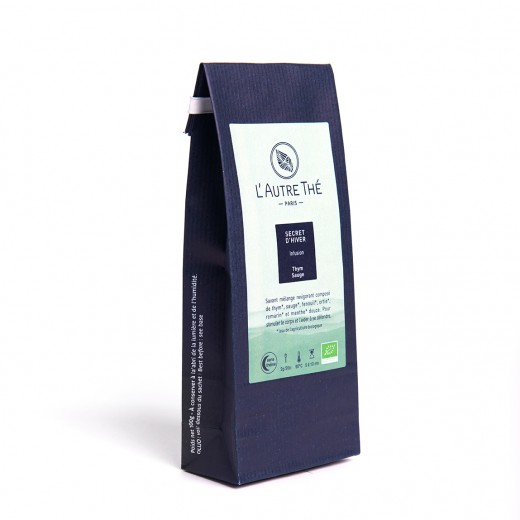  
Secret d'Hiver - Organic
Organic herbal tea of invigorating plants - En stock

Ingrédients
Nettle *, fennel *, thyme *, sage *, spearmint *, rose petals *. * From organic farming.
Description
This organic infusion is an invigorating blend of thyme, sage, fennel, nettle, rosemary and spearmint. It will support your immune system during winter. 
Organic certified by Bureau Veritas FR-BIO-10

Temperature of Infusion
90° C

Infusion time
At least 5 minutes

Quantity
25g

Theine content
Theine free

Time of the day
Evening
Lydia P. published the 07/12/2019 following an order made on 21/11/2019
Pas encore goûté
Mélanie D. published the 21/05/2019 following an order made on 12/05/2019
Excellente tisane à consommer en période froide ou après une repas du soir.
Anicet P. published the 01/05/2019 following an order made on 25/04/2019
J'adore son goût
You might also like
Organic herbal tea
Spearmint - Liquorice
Organic herbal tea
Verbena - Mint - Lemon balm
ORGANIC "PURE INFU":
Eucalyptus - Sage