ORGANIC & EXCELLENCE TEAS
Cake of Pu Erh GAOSHAN YE SHENG 2021 - 200g
China fermented dark tea
Cake 200g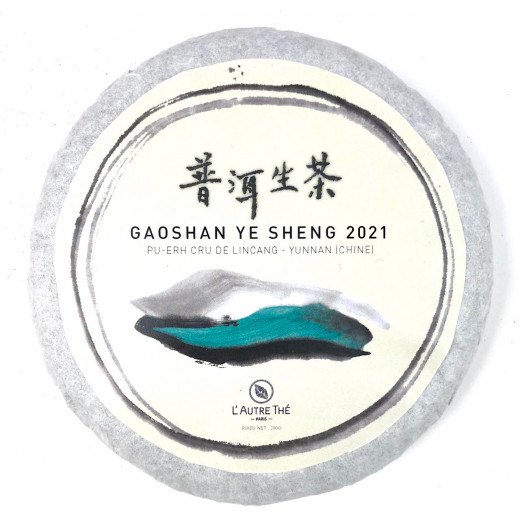  
Cake of Pu Erh GAOSHAN YE SHENG 2021 - 200g
China fermented dark tea Cake 200g - Chine - Last items in stock

100% secure payments
favorite_border
Add to my favorites
Description
This tea is sold exclusively in compressed cake of 200g. It is a Pu Erh CRU, or green (Sheng) which means that the aging has not been accelerated as a Pu Erh Shu or cooked. Tea of altitude collected at about 2000m of altitude of the region of Lincang in Yunnan, the cradle of the tea.
To define this Pu Erh Sheng of 2021 we can compare it to a green tea with character! From tea trees grown in natural agriculture, the leaves come from a first spring harvest in mid-April. The attack is lively and the aromas alternate between a light vegetal pole and a fruity pole type dried fruits and ripe fruits (grape, plum). Very enduring it is a tea that is made for several infusions.
The Pu Erh Sheng (or green) has the particularity of maturing with the years, like a wine, according to a process known as natural post fermentation Instructions for use: With the help of a knife or a Pu Erh pick, crumble a small part of the cake in order to recover a sufficient quantity of leaves for your infusion.
Ingrédients
China Fermented Dark Tea.
 

Temperature of Infusion
85°C

Infusion time
2 - 3 minutes

Quantity
3 g / 30 cl

Theine content
Low

Time of the day
All day long
You might also like