organic teas & excellence
Japan Lapsang
Black tea smoked with wood of
Japanese whiskey casks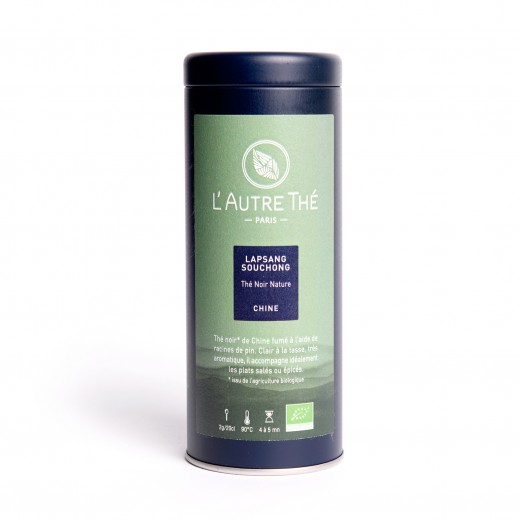  
Japan Lapsang
Black tea smoked with wood of Japanese whiskey casks - Japon - En stock

Ingrédients
Description
This Japan Lapsang smoked tea is an exceptional black tea smoked. Coming from a small family plantation, it is smoked with wood from Japanese whiskey barrels, the smoking process lasts 7 hours and gives this tea smoky, peaty and extraordinary malty notes. The cultivar used is Yabukita and comes from Shizuoka province.
It is not as powerful as a traditional Lapsang Souchong, it is less strong but the aromatic palette is much larger. It has a very nice length in the mouth.
This is a tasting tea to enjoy in the afternoon, but also during or at the end of a meal.

Temperature of Infusion
90° C

Infusion time
3 minutes
4 minutes

Quantity
25g

Theine content
Medium

Time of the day
Afternoon
You might also like
Organic black tea from China
smoked with pine root
Organic black smoked tea
with bergamot