organic teas & excellence
2018 Nan Mei
Wild White Tea from China
Vegetal, fresh and fruity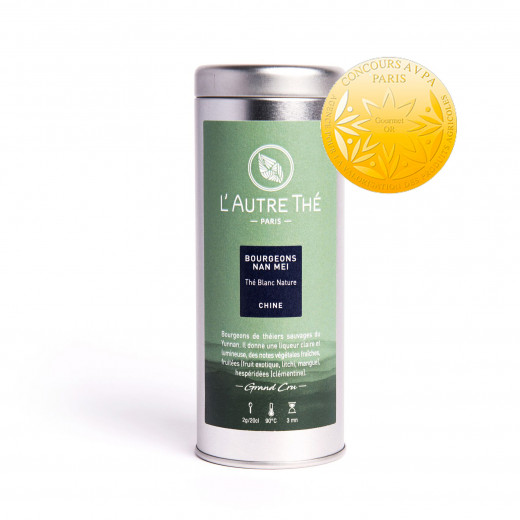  
2018 Nan Mei
Wild White Tea from China Vegetal, fresh and fruity - Chine - En stock
Grand cru

Ingrédients
Description
This Nan Mei white tea is just exceptional! It comes from wild tea plants in Yunnan and it is only composed of tea buds. It is picked by hand. Its bright yellow infusion offers flavours of fresh vegetal and subtil fruty taste. You can let it infuse up to 3 times. Its subtile and complex taste will vary from an infusion to another. 

Temperature of Infusion
80°C

Infusion time
3 minutes

Theine content
Low

Time of the day
All day long
Aurélien C. published the 31/03/2020 following an order made on 25/02/2020
une merveille de sérénité,gout aux multitudes de saveurs,s'infuse plusieurs fois sans perdre ses arômes
Francine M. published the 23/03/2020 following an order made on 27/01/2020
Le produit est trés bien mais je le trouve plus fade que le Pai Mu Tan Bio
Julia D. published the 07/12/2019 following an order made on 08/11/2019
Actuellement mon thé préféré, mais ne le dites à personne, je redoute la rupture de stock !
You might also like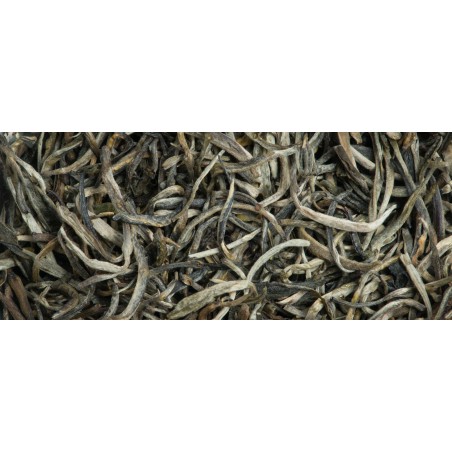 Bua Li Lam du Laos Thé blanc du Laos composé uniquement de bourgeons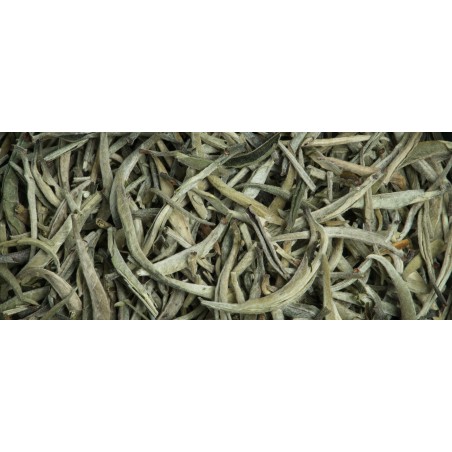 White tea "Blanc Royal" 2018 THAILAND Thé blanc de Thaïlande uniquement de bourgeons