ORGANIC & EXCELLENCE TEAS
Lao agroforestry white tea - 75g cake
Agroforestry white tea from Laos
Tea cake 75g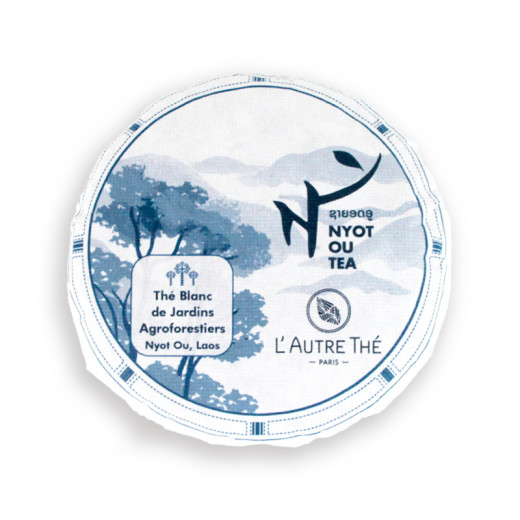  
Lao agroforestry white tea - 75g cake
Agroforestry white tea from Laos Tea cake 75g - Laos - En stock
Grand cru

100% secure payments
favorite_border
Add to my favorites
Description
Exclusive


Find our Laos agroforestry white tea in a new format: a mini cake of 75g (diameter: about 11cm).


This cake contains a blend of two harvests (spring and autumn) for even more refined flavors. On the nose, we immediately find the slightly sweet sweetness that characterizes this tea. Its bright golden yellow transparent liquor offers a palette of sustained greedy notes, evoking the cookie (shortbread), vanilla and almond.


The wafer is particularly beautiful, with its large whole leaves and buds, forming a mosaic full of colorful nuances.


A tea as rare as it is accessible, which will please everyone. It is an ideal gift, to offer or to keep for oneself.


Cultivated in agroforestry in the respect of the environment, this tea is produced exclusively for L'Autre Thé, as part of an ethical and fair project of sustainable development (fight against poverty and resilience to climate change) that we support with the NGO CCL.


Arnaud Dhénin's opinion: this compressed format is designed for immediate tasting as well as for aging this tea in good conditions. Compressing and aging white tea is an old Fujian tradition, little known in the West, but we want to democratize it. We therefore advise you to keep all or part of your tea cake for a long time, to see it patina and evolve over the years, with deeper and woody notes.


Directions for use: you just have to break a small part of the cake with a knife or a Pu Erh pick in order to recover the leaves. Arnaud's video tutorialabout Pu Erh cakes (the other type of tea traditionally compressed into cakes) includes tips that you can apply to this white tea. On the blog, learn more about this tea family.
Ingrédients
White tea from Laos
Préparation
Chinese way: 85°C, 1 min., 3g/gaïwan, multiple brews
 

Temperature of Infusion
85°C

Infusion time
3 min (Western way)

Quantity
3 g / 30 cl

Time of the day
Tasting
You might also like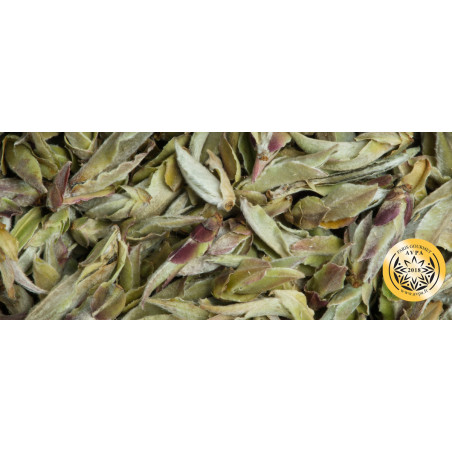 Quantité : 50 g (sachet)
Wild White Tea from China
Vegetal, fresh and fruity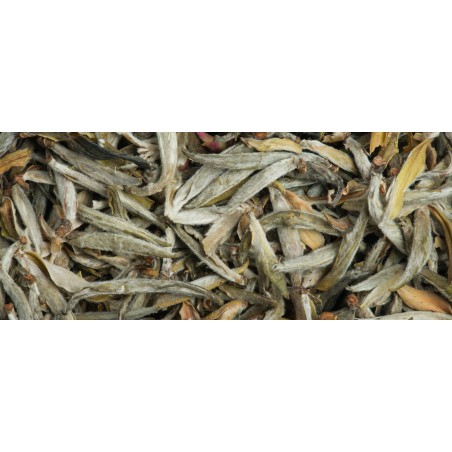 Quantité : 50 g (sachet)
White tea from Vietnam
Round and fruity