Ice tea glass jug - 2 L
With stainless steel filter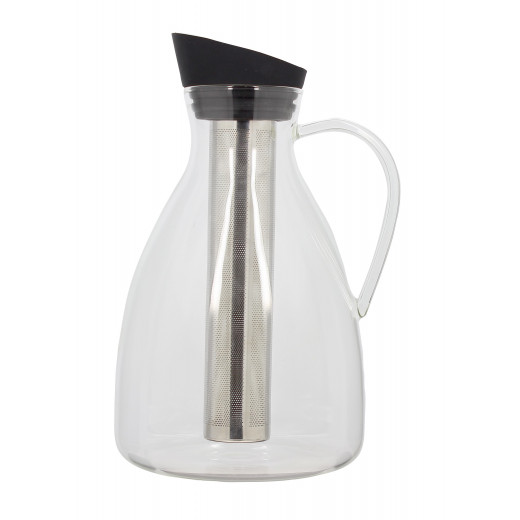  
Ice tea glass jug - 2 L
With stainless steel filter - En stock

Description
This Glass jug is perfect for iced tea with a stainless steel filter.

View the trust certificate
For further information on the nature of the review controls, as well as the possibility of contacting the author of the review please consult our CGU.
No inducements have been provided for these reviews
Reviews are published and kept for a period of five years
Reviews can not be modified: If a customer wishes to modify their review then they can do so by contacting Verified Reviews directly to remove the existing review and publish an amended one
The reasons for deletion of reviews are available here.
5 /5
Based on 1 customer reviews
NATACHA J. published the 24/12/2020 following an order made on 26/11/2020
Grande contenance très agréable mais il aurait fallu qu'elle soit un peu plus large et un peu moins haute. J'ai du mal à passer dans mon frigo à cause de la hauteur.