organic teas & excellence
L'Aventurier
Black tea
Bergamot - Spices
 
L'Aventurier
Black tea Bergamot - Spices - En stock

Description
This Voyageur black tea is a delicately scented black tea with flavours of bergamot and sprinkled with cinnamon and ginger.
A sweet citrus delight!
Ingrédients
black tea, cinnamon, ginger, bergamot flavoring.

Temperature of Infusion
90° C

Infusion time
4 - 5 minutes

Quantity
25g

Theine content
High

Time of the day
Morning
Nathalie H. published the 01/05/2020 following an order made on 30/03/2020
bon parfum
Claire A. published the 10/04/2020 following an order made on 20/03/2020
Une belle revisitation du classique thé noir à la bergamote.
Véronique T. published the 23/03/2020 following an order made on 08/01/2020
tres bien
You might also like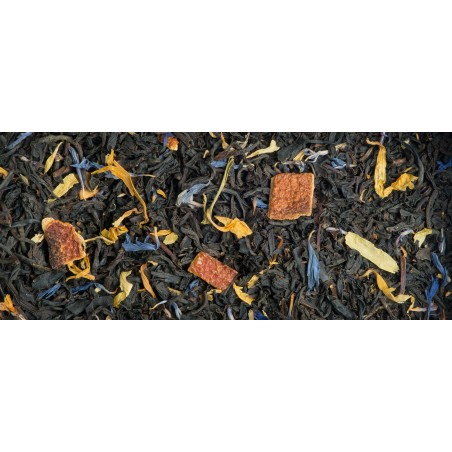 Black Christmas tea
Citrus - Spices
Organic black tea
with Indian spices
Organic black Christmas tea
spices - citrus - vanilla