ORGANIC & EXCELLENCE TEAS
"Accords d'exception": Népal Ilam Mountain & Orange-geranium
Népal black tea and orange-geranium jam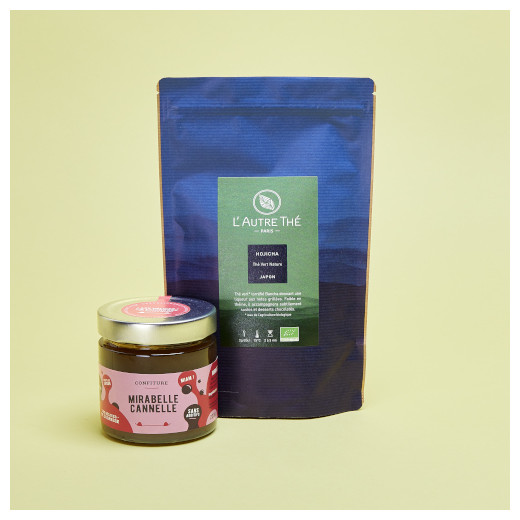  
"Accords d'exception": Népal Ilam Mountain & Orange-geranium
Népal black tea and orange-geranium jam - Last items in stock

100% secure payments
favorite_border
Add to my favorites
Description
ACCORDS D'EXCEPTION - Jam & tea duets!

Duet #2: Népal Ilam Mountain & Sicily orange - geranium

Organic Nepal Ilam Mountain: Black tea harvested at 1.900 meters high in Nepal, with cocoa and malt hints. Paper bag 50g.
Organic Sicily Orange and geranium jam: Tarocco Semi-blood oranges with Geranium's floral delight. Glass pot, 220g.
Ingrédients
Tea: Nepal black tea* / Jam: Semi-blood Tarocco oranges* (60%), Sugar*, geranium essential oil*. *From organic farming

Temperature of Infusion
90° C

Infusion time
3 minutes

Quantity
25g

Theine content
High

Time of the day
Morning
You might also like
Bergamot black tea and rhubarb-vanilla jam
China black tea and apricot-orange blossom jam