organic teas & excellence
Gift set "Organic teas passion" 4x40 g
Coffret "Bien être" Bio 4x40 g Mélange Minceur, Bio Détox, Jardin des Songes, Green Détox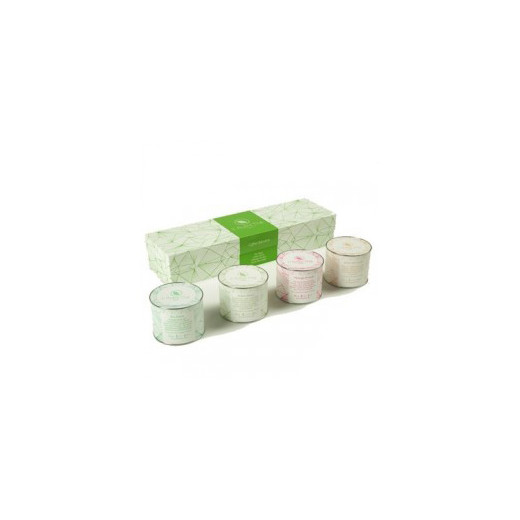  
Gift set "Organic teas passion" 4x40 g
Coffret "Bien être" Bio 4x40 g Mélange Minceur, Bio Détox, Jardin des Songes, Green Détox - Out-of-Stock

Description
This gift set is composed of 4 tins of 40 g of 4 organic teas: Bio Détox : blend of Sencha green tea and Paï Mu Tan white tea, horsetail and lemongrass, naturally flavoured with lemon. Green Detox : This delicious organic infusion with natural flavours of lemon and black currant is made of green rooibos*, nettle*, lemongrass*, birch leaves*, blackberry leaves*, lemon balm*, dandelion*, queen-of-the-meadow* and elderflowers*.The perfect herbal tea for a detox program!xceptionnal blend ! "Jardin des Songes" is a blend of verbena leaves, lime tree, camomile, balm, lavender, valerian, passionflower herb, with natural lemon flavoring. Its relaxing properties are reinforced by the sweetness of lavender. The perfect herbal tea in the evening! Mélange Minceur BIO This Slimness tea is a blend of green tea Sencha, black Pu Erh, peppermint, birch leaves, mate green, horstail, dendelion, blackberry leaves. Its diuretic properties are reinforced by the draining action of lemongrass.
Anonymous A. published the 23/03/2018 following an order made on 15/03/2018
jolie présentation, un assortiment qui permet de gouter plusieurs mélanges!