organic teas & excellence
Red mug with filter 18 oz
Porcelain with stainless filter
Brand VIVA SCANDINAVIA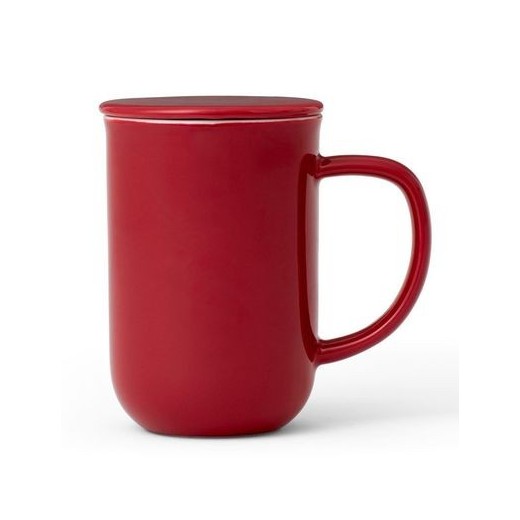  
Red mug with filter 18 oz
Porcelain with stainless filter Brand VIVA SCANDINAVIA - Out-of-Stock

Description
VIVA SCANDINAVIA red mug in porcelain with Scandinavian design. The brand specializes in tea accessories to enhance the tasting experience with premium materials and a sleek, streamlined design.
Large capacity: 0.5L with a stainless steel filter to infuse all your teas, infusions and rooibos and release all the aromas and benefits. White porcelain interior, red exterior.
With a lid to keep warm and also serving as a support for the stainless steel filter or a bag.
This cup and its filter are dishwasher safe.
Height 14 cm
Diameter 9 cm
18 oz / 50 cl capacity
FRANCOIS L. published the 16/02/2021 following an order made on 01/02/2021
Produit déjà commandé. J'en suis très satisfait.
You might also like
Porcelain with stainless filter
Brand VIVA SCANDINAVIA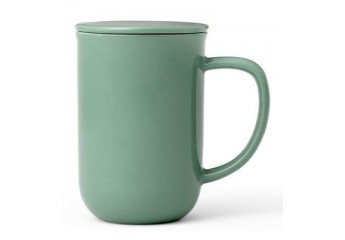 Porcelain with stainless filter
Brand VIVA SCANDINAVIA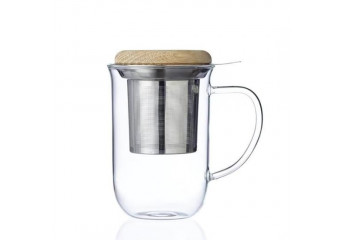 In glass with stainless filter
Brand VIVA SCANDINAVIA