organic teas & excellence
Noël à Strasbourg
Black Christmas tea
Citrus - Spices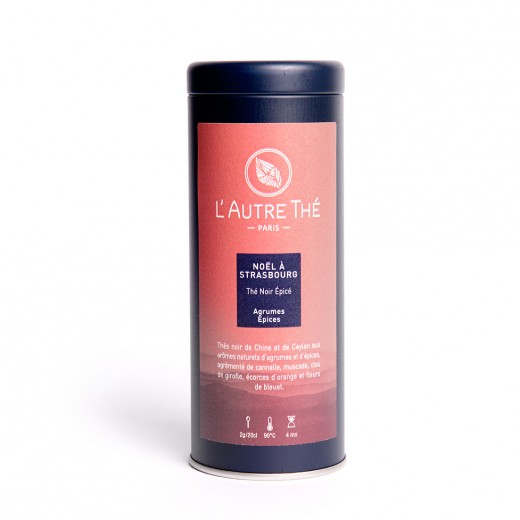  
Noël à Strasbourg
Black Christmas tea Citrus - Spices - En stock

Ingrédients
Black tea, orange zest, natural flavour, blue cornflower petals, marigold petals, nutmeg.
Description
This tea "Christmas in Strasbourg" is a blend of black teas from China and Ceylon with flavours of citrus and spices: cinnamon, nutmeg and clove. It is embellished with orange peels and blueberry petals.
The most famous Christmas tea from L'Autre Thé!

Temperature of Infusion
90° C

Infusion time
4 - 5 minutes

Quantity
25g

Theine content
Medium

Time of the day
Morning
Caroline A. published the 11/11/2019 following an order made on 28/10/2019
Très bien.
Chantal B. published the 17/08/2019 following an order made on 30/07/2019
Thé très parfumé
Brigitte B. published the 05/08/2019 following an order made on 30/07/2019
Impeccable
You might also like
Black Christmas tea
Vanilla - Spices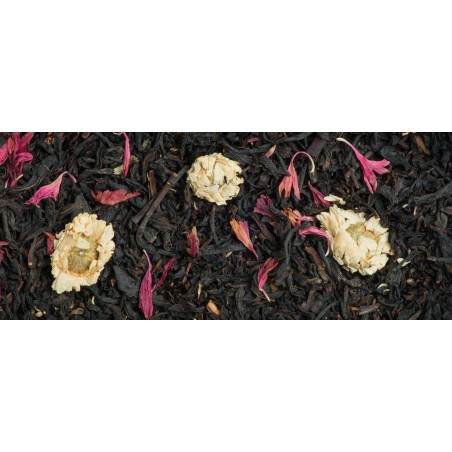 Black Chritsma tea
Cherry - Almond - Ginger
Organic black Christmas tea
spices - citrus - vanilla