organic teas & excellence
2018 Okumidori Sencha - Organic
Organic Japanese green tea
Kabusecha 2018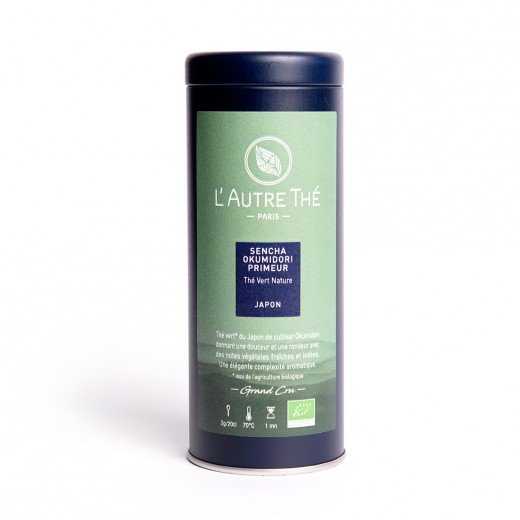  
2018 Okumidori Sencha - Organic
Organic Japanese green tea Kabusecha 2018 - Japon - En stock
Grand cru

Ingrédients
Description
This japanese Okumidori Sencha 2018 is a first flush green tea cultivated according to the Organic Farming principles. It is a very smooth tea with vegetable hints.
Organic certified by Bureau Veritas FR-BIO-10

Temperature of Infusion
70°C

Infusion time

Quantity

Theine content
Medium

Time of the day
All day long
Morning
Julien W. published the 13/03/2019 following an order made on 22/02/2019
Très bon, manque un peut de puissance niveau goût.
Christine D. published the 27/12/2018 following an order made on 15/12/2018
Primeur au goût agréable, mais peu prononcé.
You might also like
Organic Sencha green tea
with a delicate taste
Organic japanese green tea
very sweet with vegetal notes