organic teas & excellence
Thaï Kio
Thai green tea
from the Royal Project Foundation
with notes of mango and lychee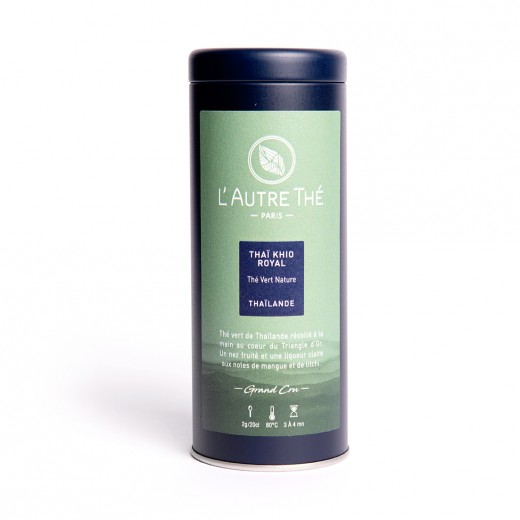  
Thaï Kio
Thai green tea from the Royal Project Foundation with notes of mango and lychee - Thaïlande - En stock

Ingrédients
Description
This Thai Kio tea is rare because it comes from the experimental station of the Royal Project Foundation of Thailand. It comes from the golden triangle north of Thailand. It has a fruity nose and a clear liquor with delicate notes of mango and lychee. These leaves are long and twisted, the craft work gives irregular leaves. The tea is grown according to the process of organic farming.
The Royal Project Foundation was created in 1970 to eradicate opium cultivation and to socio-economically integrate exiled tribes from Laos from Burma and China in the mountains of northern Thailand. This project has changed the lives of thousands of people and all cultures are organic. 51 farmers cultivate this plantation.

Temperature of Infusion
80°C

Infusion time
2 - 3 minutes

Quantity
25g

Theine content
Medium

Time of the day
Morning
Serge V. published the 19/11/2016 following an order made on 13/11/2016
Je n'ai pas décelé le gout de mangue ou litchi ou trop subtil pour moi.
Olivier D. published the 12/01/2016 following an order made on 03/01/2016
Léger mais avec de la personnalité. J'aime beaucoup.
Anonymous A. published the 10/01/2016 following an order made on 02/01/2016
Thé agreable, avec un gout végétal qui rappelle un peu le sencha, mais en plus subtile.
You might also like
Organic Sencha green tea
with a delicate taste
Organic Japanese green tea
of great sweetness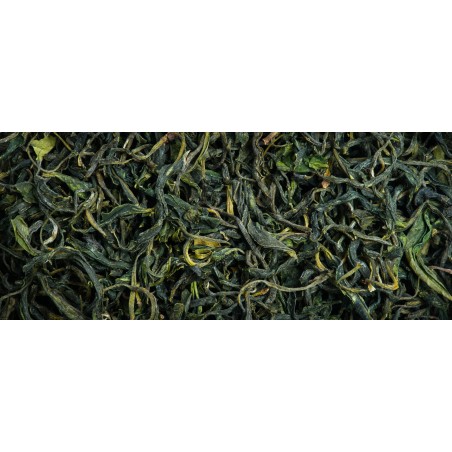 Chinese green tea
from small producer
with taste of nuts