organic teas & excellence
Eau de Noël
Spicy Christmas fruit tea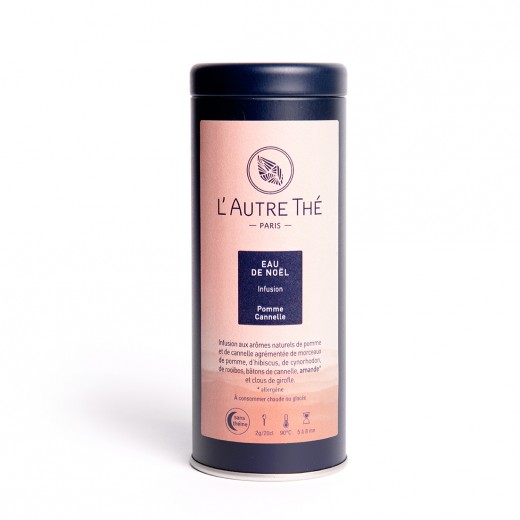  
Eau de Noël
Spicy Christmas fruit tea - En stock

Ingrédients
Pieces of apples, hibiscus, rose hips, rooibos, pieces of cinnamon, almond, natural flavor, cloves.
Description
The infusion « Eau de Noël » is a blend of apple pieces, hibiscus,  rosehip and almonds. It is sprinkled with cloves and cinamon. You can enjoy it warm or iced. Without theine, and without tannin, you can drink it all day long. 

Temperature of Infusion
100°C

Infusion time
At least 5 minutes

Quantity
25g

Theine content
Theine free

Time of the day
Evening
Magalie L. published the 10/01/2020 following an order made on 18/12/2019
Àchete toujours pour ma fille car elle est contente elle fait comme les grands on a connu ce produit lors d un marché de Noël à Caen
Valérie D. published the 27/12/2019 following an order made on 16/12/2019
Certains arômes l'emportent sur le reste dont l'hibiscus.
EMMANUELLE C. published the 06/02/2019 following an order made on 22/01/2019
* *