organic teas & excellence
Pu Erh - Shu Cha 2002
Hong Kong dark tea
17 years old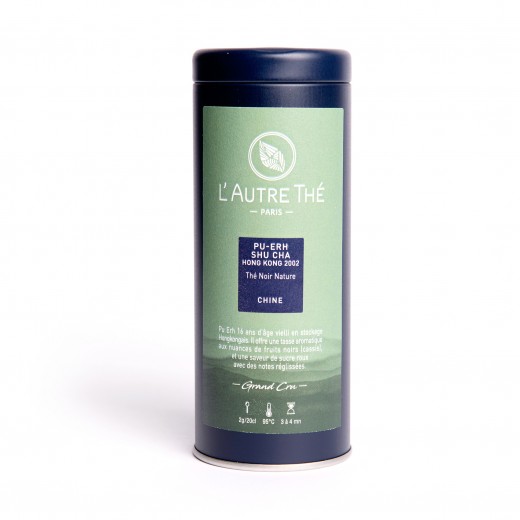  
Pu Erh - Shu Cha 2002
Hong Kong dark tea 17 years old - Chine - Out-of-Stock
Grand cru

Description
This "Pu Erh" Shu Cha 2002 tea comes from the south of the Chinese area called Yunnan. Its leaves are pressed and broken. Its long fermentation and preserving in the dark give this tea its particular maturity. This Pu Erh tea offers an earthy aroma with a subtle taste blackcurrant, and brown sugar. It is well-known for its draining qualities and it is attributed a lot of healing powers such as to lower cholesterol rate.
Ingrédients

Temperature of Infusion
100°C

Infusion time
3 minutes

Quantity
25g

Theine content
Low

Time of the day
Evening
Mélanie D. published the 02/05/2020 following an order made on 17/04/2020
Pas encore gouté, je le réserve à une grande occasion, mais je n'ai pas pu m'empêcher d'ouvrir le sachet pour sentir … cela présage un grand moment gustatif !
Laurent R. published the 07/12/2019 following an order made on 15/11/2019
J'ai hate de le gouter