ORGANIC & EXCELLENCE TEAS
DUYUN First flush 2021
Fluffy tips of DUYUN
Chinese early green tea 2021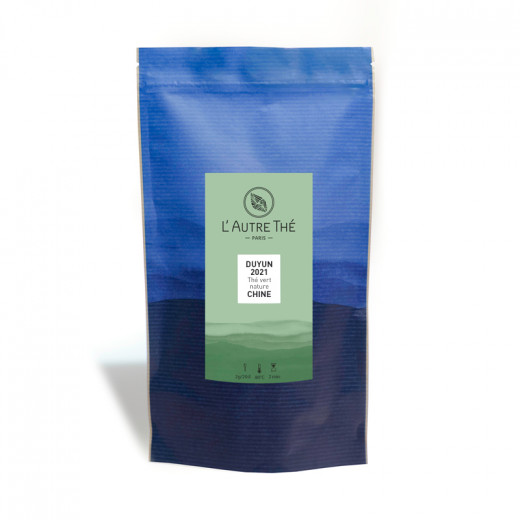  
DUYUN First flush 2021
Fluffy tips of DUYUN Chinese early green tea 2021 - Chine - En stock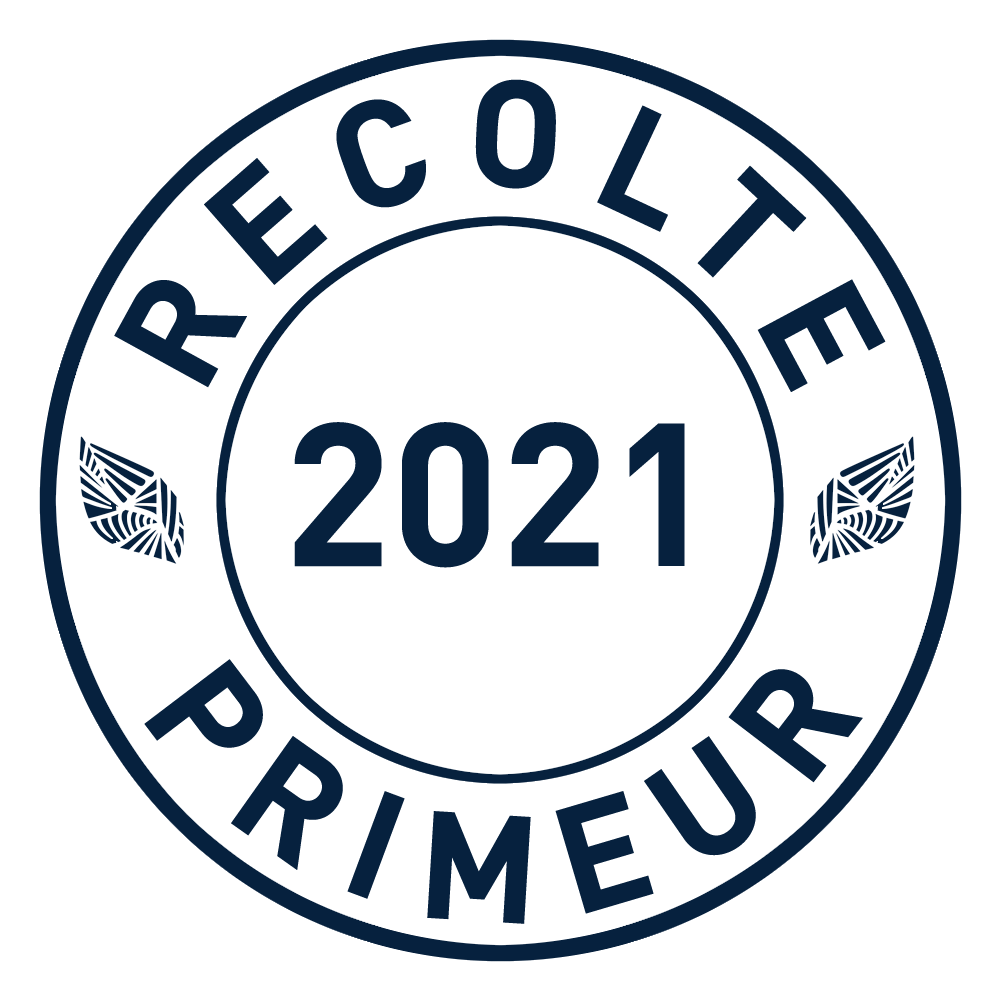 Description
Duyun Grand Cru harvested in Guizhou District. The leaves of this green tea are shaped like hooks. This tea is famous since the Ming. Picked in early March, in a pollution-free environment, this remarkable tea, the 1st harvest of the year, develops a soft and silky liquor with vegetable, powerful (artichoke, edamame bean) and biscuits notes.
Unique harvest: only 2kg this year!
Guizhou is a district on a steep slope, with breathtaking landscapes. Isolated in the heart of the mountainous hills of the Southwest, it is the new eldorado of tea. Located not far from the birthplace of the Camellia Sinensis and its cultivation, Guizhou has been involved in the culture of the tea tree for centuries. But in recent decades, the tea tree has replaced rice everywhere on the sculpted terraces on the hillside. So much so that today the province ranks second in China for its area teapot. In addition to the few regional teas, Guizhou now grows the most famous Chinese green teas.
Ingrédients

Temperature of Infusion
80°C

Infusion time

Quantity

Theine content
Medium to high

Time of the day
You might also like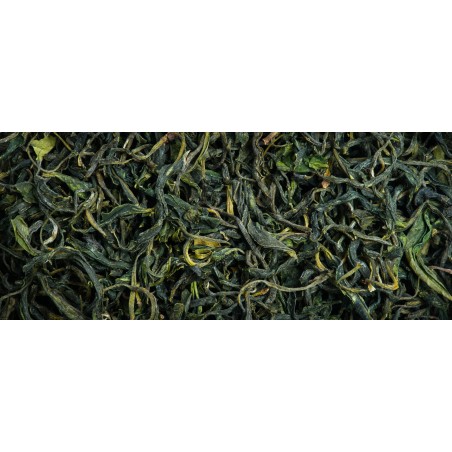 Chinese green tea
from small producer
with taste of nuts